RANDY KUHLMAN, CEO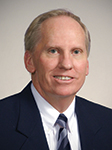 Randy Kuhlman is the CEO of the Fort Dodge Community Foundation and the United Way of Greater Fort Dodge. He took his position with the two organizations in 2009. From 1988-2009, Randy served on the Administrative Staff at Trinity Regional Medical Center as the Director of Marketing, Communications and Business Development, the Community Action Network, Community Health Outreach and the Trinity Health Foundation.
Over the past twenty-five years, Randy has served on numerous boards both as a board member and as the board president including the Fort Dodge Community Recreation Center, Trails Advisory Board, Iowa Council of Foundations, Fort Dodge Chamber of Commerce, City Charter Review Commission, All American City Planning Committee, Community Foundation of Fort Dodge, Fort Dodge YMCA, Main Street and the Community Health Center Planning Committee.
Randy received his Bachelor of Arts degree from Cornell College and his Master of Arts degree from the University of Iowa.